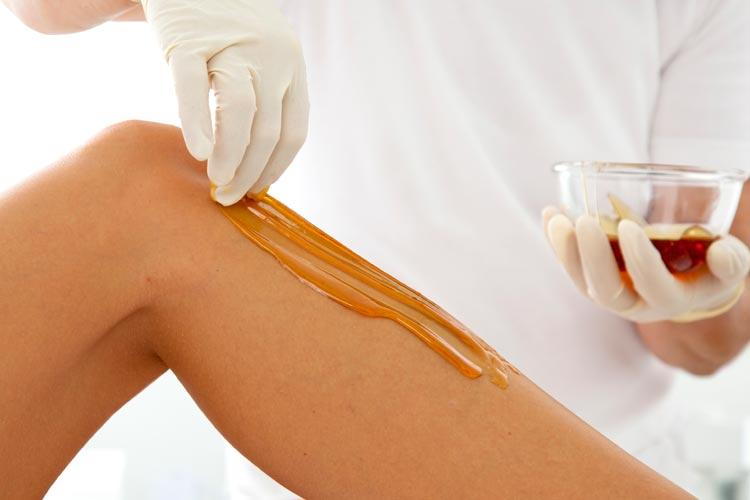 Sugar "Waxing"
Sugar "waxing" is a salon and spa treatment that removes unwanted hair at the root using a special mix of sugar, water, and lemon juice (sometimes citric acid is used in place of lemon). It's gentle on the skin and effective in removing that unwanted hair anywhere on the body. The most popular areas are on the face, bikini line, underarms, and legs. For men, this can also be a terrific way to remove unwanted back, nose and ear hair. At our Seattle spa, "sugaring" as it's referred to is the go to way to get you ready for those warm summer months of swimsuit friendly weather.
How Often Should You Sugar Wax?
If you haven't had this done before you might be wondering: how often should you sugar? The answers depends, but let's look at some general tips and tricks of sugar "waxing" you may find helpful for this easy hair removal process. Sugar only uses three little ingredients there is much less of a chance of an adverse reaction that people have with traditional waxing procedures. This makes sugaring a great way to easily remove unwanted hair as there is little chance of pain or skin damage.
The basic answer for all types of waxing is when the hair is about 1/4 of an inch. But, for sugaring, we can remove hair as short as 1/8 of an inch (typically 10 days after shaving). We find that you can absolutely sugar as often as every two weeks to remove hair from the root. For best results it's necessary to remove hair while in the growth phase. Sugaring more than 4-5 weeks apart can significantly reduce the long term efficacy of the hair refinement/removal process.
 Ask Our Staff If You Have Questions about Your Own Hair Growth
Feel free to consult with one of our expert sugaring team members if you have questions about sugaring, waxing and the hair removal process. You can call our Seattle Spa at (206) 632-3602 to schedule an appointment today!